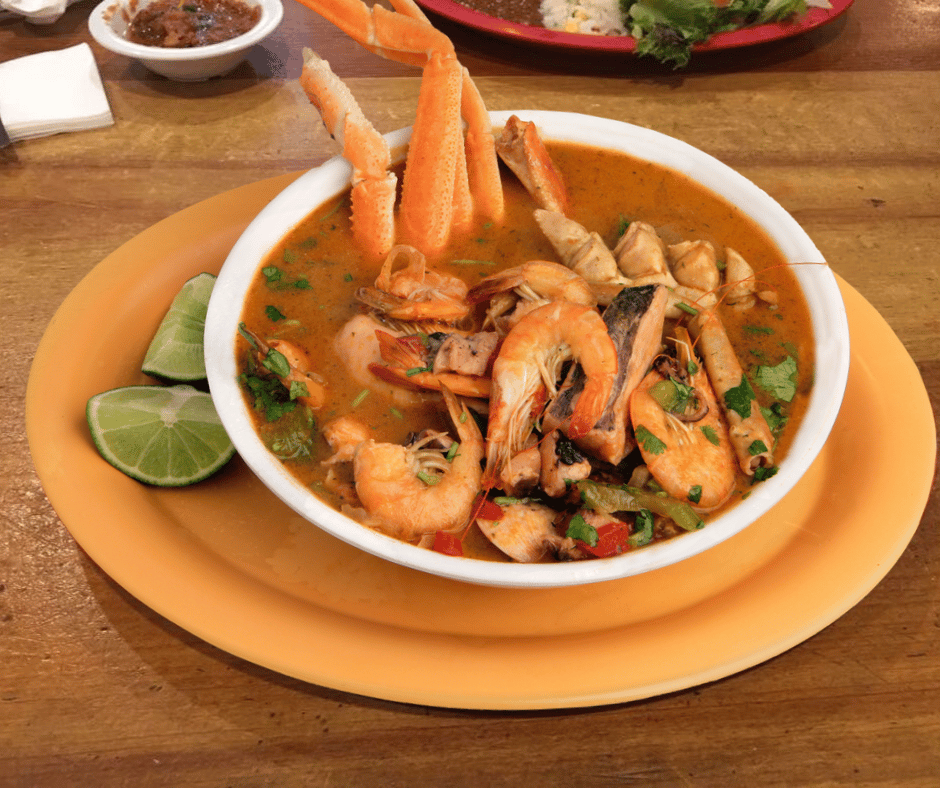 We have a little secret for you!
We have a little secret for you!
We are well known for our pupusas of course..well, they're delicious so... eso es obvio.
But have you tried our Caldo Siete Mares?
Si aún no lo han probado, háganlo, no se arrepentirán.
Need more? Ok, picture this:
Fresh bell peppers, tomatoes and chopped onions sautéd with butter.
Can you smell it already?
We then simmer everything after adding some well known seafood seasoning from Knorr (claro!).
Let it release all its flavors and then add only the best quality fresh seafood, like calamar, pescado, camarón, pulpo, callo de hacha, almeja y por supuesto cangrejo! Pero no cualquiera, Dungeness crab!
Ahora sí, ¡buen provecho!